St John's Hill is a 1930s Peabody estate next to Clapham Junction railway station in Wandsworth, South-west London.

History
In 1934 we bought the site, formerly home to the Royal Masonic School, for £57,000 and built 353 homes across 13 blocks. The blocks were modernised in the 1970s and in 2012 planning permission was given to fully regenerate the site in three phases.
Regeneration
The 1930s homes no longer meet modern living standards – small rooms, inconvenient layouts, damp and condensation were just some of the problems experienced in the old estate. After extensive consultation with residents and the wider community, we began an ambitious regeneration project that put residents at the heart of the new development.
The regeneration of St John's Hill into Burridge Gardens involves replacing the original 351 homes with 599 new homes with balconies or gardens, as well as a new community centre, commercial space and an extra care scheme. Around 10% of the homes will be wheelchair accessible.
54% of the new homes will be affordable and there will be more social rent housing than there was on the old estate. The blocks will also be more energy-efficient with solar panels and a district heating system. Existing Peabody residents living at St John's Hill are able to move to into the new homes.
Why Burridge Gardens?
William Burridge owned the site during the late 18th and early 19th century when it was a market garden providing fruit, vegetables and flowers for London. One of these crops was lavender which is where Lavender Hill gets its name (this was still grown up until the 1840s).
Design
The 1930s estate included a high perimeter wall and inward-looking blocks. This excluded the surrounding community and contributed to antisocial behaviour.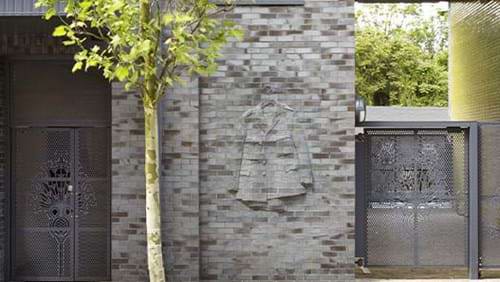 Our design removes the perimeter wall and creates routes through the estate to encourage connections with the wider community. The new homes are designed in an Edwardian style to fit in with the surrounding area.
Regeneration timeline
| | |
| --- | --- |
| November 2013 | Phase 1 starts on site |
| April 2016 | Phase 1 completed |
| December 2019 | Phase 2 starts on site |
| Spring 2022 | Phase 2 scheduled to be completed |
| Autumn 2022 | Phase 3 starts on site |
| 2024 | Phase 3 scheduled to be completed |
Phased delivery - the story so far
St John's will be built in three phases. Phase two began in December 2019 and will deliver 198 affordable new homes and a new community centre.
Adding social value
How we're working with - and making a difference to - the local community.
Meet the team
The architects, designers and construction teams working on the regeneration of St John's Hill.